On-Ice Skill Development
In addition to bringing our players to hockey showcases, the EP Showcase Team prides itself on world class individual skills development training -- preparing our players to showcase their best abilities.
Total hockey immersion is the key to staying focused on becoming the best hockey player you can be. Players will be surrounded by hockey culture, train using hockey specific exercises and learn from some of the most experienced hockey instructors around.
Players Receive:
• Five practices per week on Individual Skills Development (Mon. - Fri.) [Depending on tournaments]
• Five additional skates with shooting hours (Mon. - Fri.) [Depending on tournaments]
• Daily Weight Training / Dryland
• Video Training twice per week
Our skills development programs have helped hundreds of players advance to professional, college and junior hockey.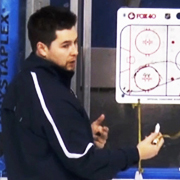 John Duco - CIS Head Coach
Lead On-Ice Instructor
coach@epshowcase.com
+1 905 775 0062
• Current: Ryerson University CIS Coach
• Buffalo State College NCAA DIII
• Oswego State College NCAA DIII
• World Hockey Centre Head Instructor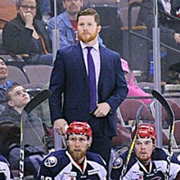 Mike Duco - OHL Coach
Lead On-Ice Instructor
coach@epshowcase.com
+1 905 775 0062
• Elmira Jackals ECHL Head Coach
• Vancouver Canucks NHL
• Kitchener Rangers OHL Championship
• Toronto Marlies AHL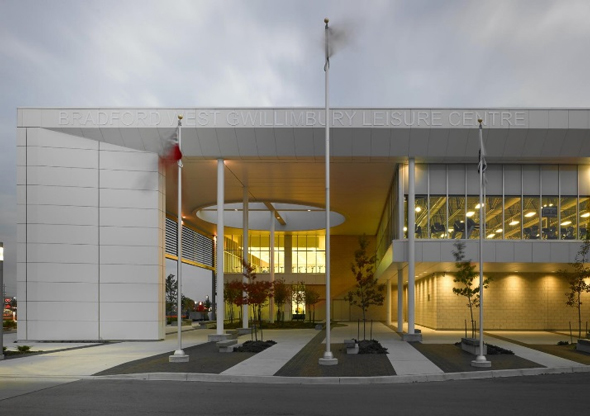 EP Camp Advancements
2021 Camp/Showcase
Carter George - Owen Sound Attack OHL
Tomasz Szczerba - Saint John Sea Dogs QMJHL
William Smth - Sioux City Musketeers USHL
Justin Biraben - Fairbanks Ice Dogs NAHL
Luc Reeve - Aurora Tigers OJHL
Adam Witkowski - Bradford Rattlers GMHL
Sam Vachon - Collingwood Blues OJHL
James Johnson - Toronto Patriots OJHL
Alex Farmer - Lindsay Muskies OJHL
William Poot - Wellington Dukes OJHL
Carson Eagles - Stouffville Spirit OJHL
Nicholas Wlodarczyk - Mississauga OJHL
Blake Frost - Nazareth College NCAA D3
Zach Christie - Pickering Panthers OJHL
Noah Cochrane - Georgetown Raiders OJHL
Jett McCullum - Fort McMurray Oil Barons AJHL
Hollander Thompson - Aurora Tigers OJHL
Lucas Stanojevic - Aurora Tigers OJHL
Dylan Hendrick - Stouffville Spirit OJHL
John Lloyd - Aurora Tigers OJHL
Ethan McFarland - Aurora Tigers OJHL
Matt Baumann - Hamilton Kilty B's GOJHL
Dominik Ziak - HK Nitra U20 Slovakia
David Irsak - Bradford Rattlers GMHL
Liam Carroll - Stanstead College Varsity MPHL
Matt Goodwin - Aurora Tigers OJHL
Nicholas Lamont - Toronto Patriots OJHL
Mason Matheson - Wellington Dukes OJHL
Connor van Wheelie - Aurora Tigers OJHL
Ty Roberts - Pikering Panthers OJHL
Dawson Doner - Caledon Admirals OJHL
2019 Camp/Showcase
Max Golod - Erie Otters OHL
Aleks Dimovski - Drummondville QMJHL
Orie Mainolfi - Drummondville QMJHL
Charles Cypihot Acadie-Bathurst Titan QMJHL
Jerome Lafond - Shawinigan Cataractes QMJHL
Oldrich Matejka - Utica Jr Comets NCDC
Klim Georgiyev - Toronto Jr. Canadiens OJHL
Rizvan Mansurov - Toronto Jr. Canadiens OJHL
Jacob Ertel - Georgetown Raiders OJHL
Cam Neaylon - Aurora Tigers OJHL
Brayden Morris - Aurora Tigers OJHL
Matt King - Lindsay Muskies OJHL
Ando Stepanian - Lindsay Muskies OJHL
Alex Dameski - Brantford 99ers OJHL
Noah Doyle - Rockland Nationals CCHL
Oleg Grishatov - Bradford Rattlers GMHL
Nash Smith - Grad Falls Rapids MJAHL
Alex Timchenko - Team Russia U16 WJC
Andrei Berezinsky - Kapitan Stupino MHL
Trevor Babin - Deleware Thunder FHL
See Full Alumni